Real-Time Water Quality Monitoring
Gain visibility across your entire distribution system and have confidence knowing the water quality meets EPA standards. The Varuna Beacon
An easily deployable network of sensors plus an intuitive dashboard gives you everything you need to efficiently track water quality.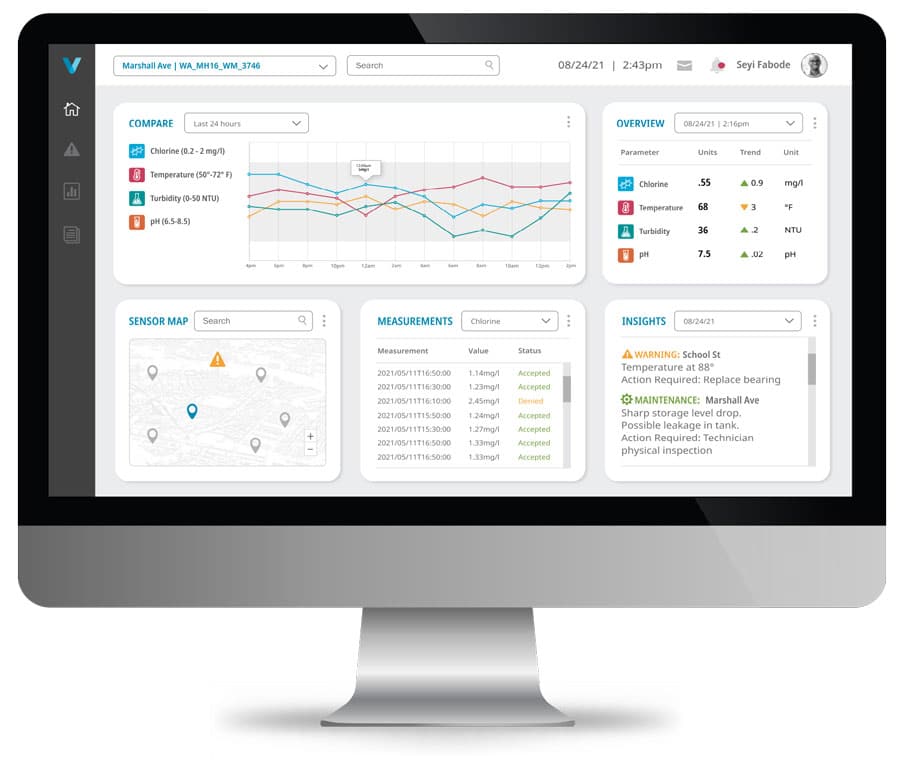 Make confident
infrastructure decisions
Track trends by monitoring your chlorine, temperature, turbidity, and pH levels to better plan for the future.
Proactively reduce
contaminations
Real-time data and insights alert when there's a problem and advise you on how and when to fix it.
Optimally allocate
technicians + assets
System-wide visibility helps you strategically deploy resources when and where they are needed
Join us
Varuna is on a misision to provide insights on water quality to ensure safe drinking water for all. Learn more about our water quality sensors and how we are taking action.
Varuna founders, Seyi and Jamail, started the company to help fight for cleaner water.
"Varuna gives us peace of mind that the water is safe for all the residents in the region."
"Our techs don't have to make an hour round-trip drive anymore just to collect data."
Have confidence in your water quality.