Cast a digital net across your entire distribution system.
Cast a digital net across your entire distribution system.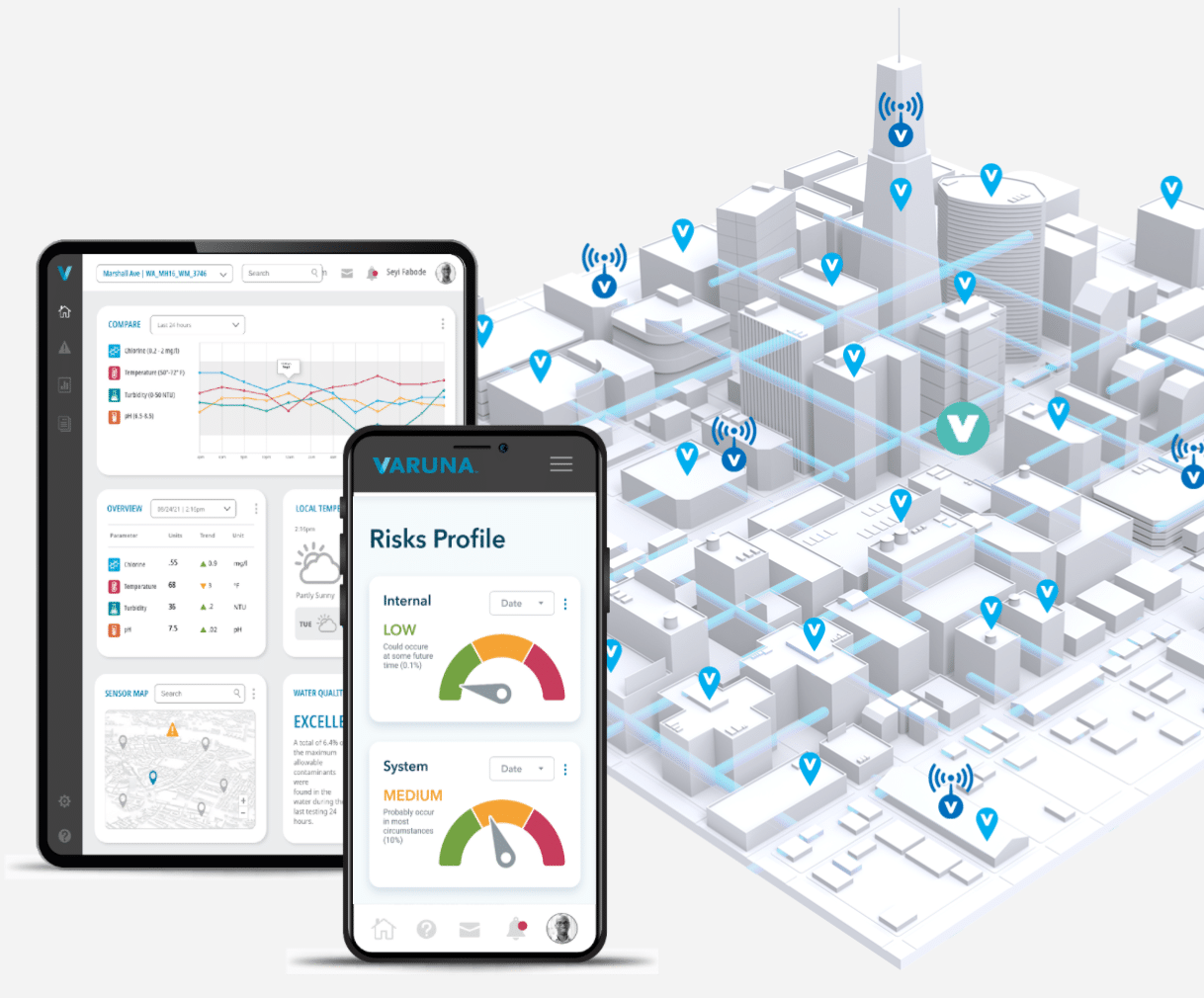 Varuna provides a single source of truth for your system so you can improve your operations and the lives of your customers.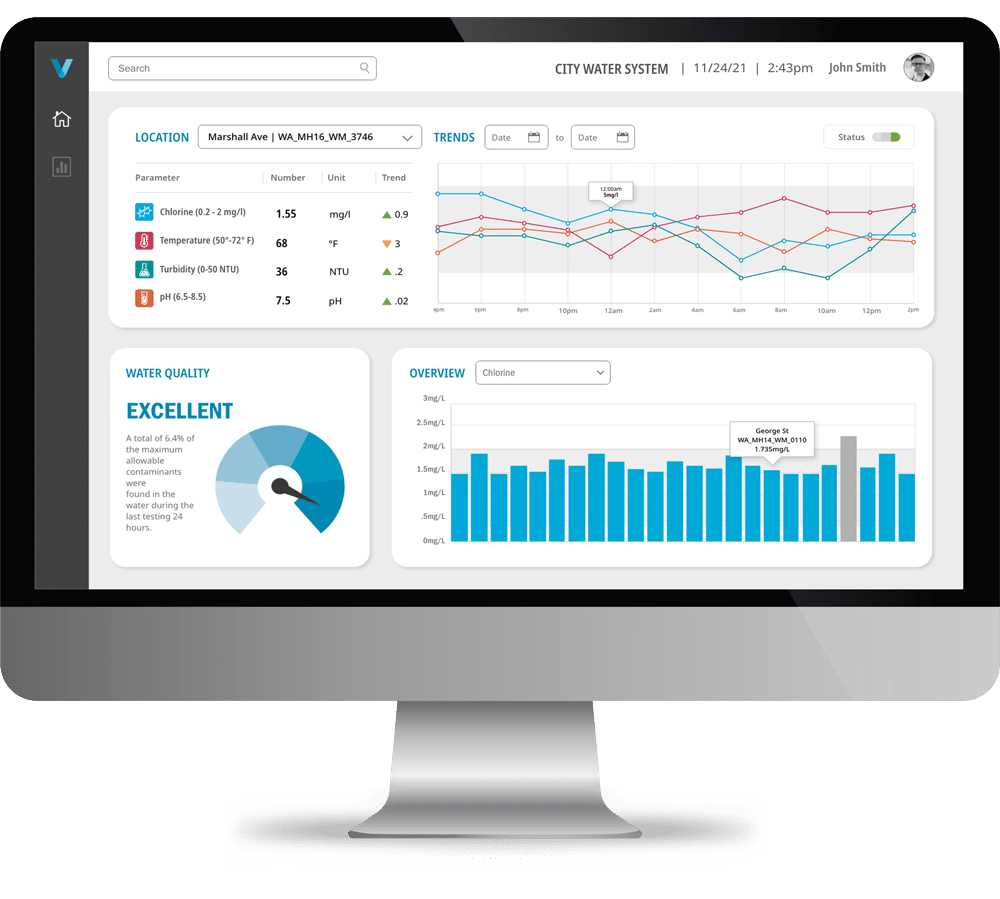 System Dashboard
Improve daily operations and get ahead of contaminations and customer complaints by gaining visibility into three operational silos in your water distribution system:
Chemistry
Track historical and real-time stats of your Water Health™
Pump Operations
Optimize pump behavior and energy usage by seeing calculations, scenarios, predictions, and visualizations
Pressure
Gain an understanding of pressure management and possible issues such as pressure loss, pressure spikes, etc.
Resilience Dashboard
Identify the gaps in your operations so you know where to focus your strategic and capital improvement efforts and spending.
Internal Risks
Identify aging assets, data security gaps, and increasing work order requests
External Risks
Stay informed on changes in land use, population, and rainfall severity
System Risks
Track source water availability, climate, and health outbreaks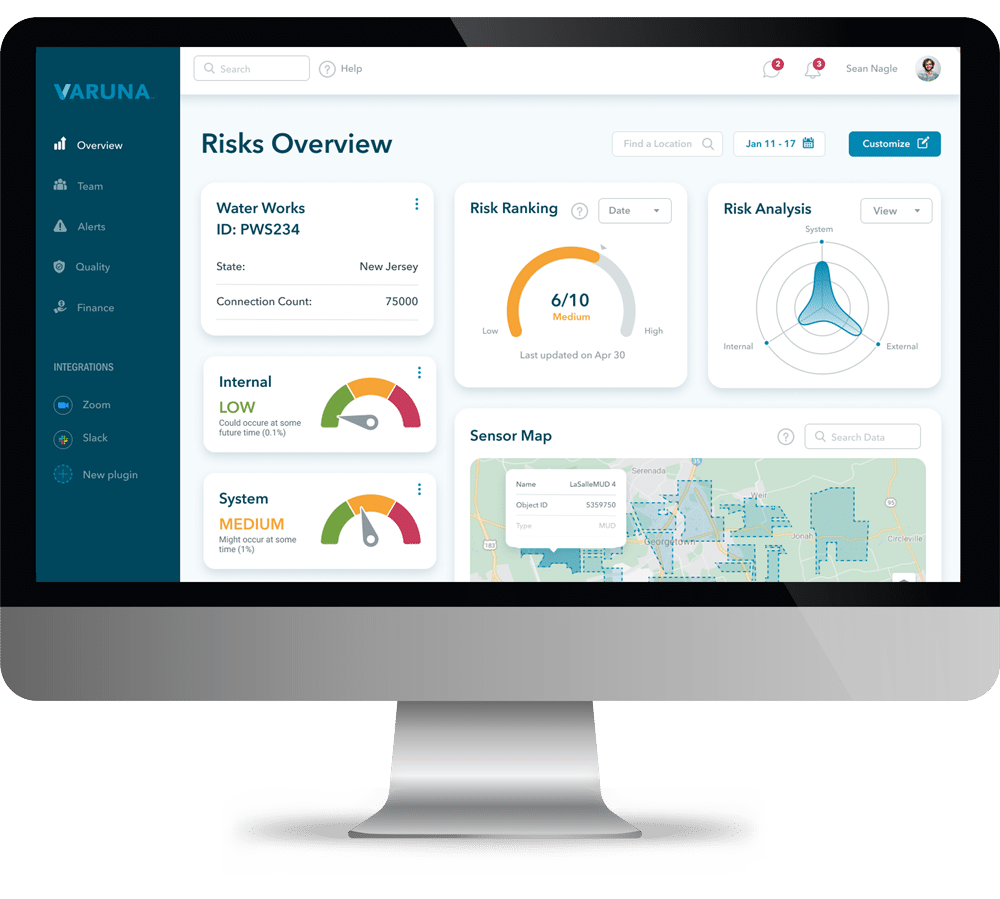 Better data means better decisions.
Take it from Varuna customers
"Varuna gives us peace of mind that the water is safe for all the residents in the region."
"Our techs don't have to make an hour round-trip drive anymore just to collect data."